Cerrogallina Bobal will be in the 6th Exclusive Dinner of 8 Chefs 8 Dishes!
From CerroGallina winery we are delighted to inform you that our Bobal 2014, has been selected to match the 6th Exclusive Dinner organized by the Gastronomic and Cultural Association 8 Chefs 8 Platos, which will be next thursday, June 28 at La Ópera-Mas dels Frares of Benicàssim.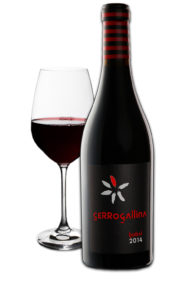 This exclusive dinner takes place in a different location in each edition ans tries to valur the products of the province in which is made. The elaborations of the menu will be paired with a selection of wines from the Valencian Community, and as we have menctioned before, Cerrogallina Bobal 2014 will be one of those wines.
The dishes that Bobal 2014 will accompany with all its balance and potential will be prepared by: Modesto Fabregat (Lino Restaurant en el Real Casino Antiguo, Castellón), Fernando Molina (La Cuina de Fernando, Castellón), Javier Simón (Hotel Martín el Humano, Segorbe), Balbina Cano (Casa Rabitas, Nules), Asier Manzanos (El Vasco, Vila-real), Emilio Miralles (Al d'Emilio, Vila-real) and Carlos Gutiérrez (Casa Roque, Morella).
They are joined by the Host Chef: Miguel Martí. In addition, as in previous editions, we will discover at the end of dinner the Infiltrated Chef. The Infiltrated Chefs who have participed in previous editions have been Begoña Rodrigo (La Salita, Valencia), Evarits Miralles (El Bollit, Oliva-Pego), Miguel Barrera (Cal Paradís, Vall d' Alba), Vicent Guimerá (l' Antic Molí, Ulldecona) and Raúl Resino.
Who will be this edition?
We really want to discover it!
You can get more information about the 6th Exclusive Dinner by calling at 629 972 594 from 9:00 am to 2:00 pm or by e-mail: reservasmiguelmarti@gmail.com.